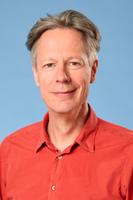 Prof Dr Derek Karssenberg, Computational geography
Dr Kor de Jong, Scientific software engineer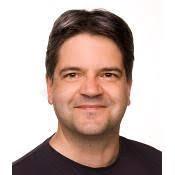 Dr Oliver Schmitz, Scientific software engineer
Dr Edwin Sutanudjaja, Scientific model engineer
Dr Madlene Nussbaum, Geo-Environmental Data Science
Maarten Zeylmans van Emmichoven (MSc), GIS research & engineer
Dr Saeb Faraji Gargari, Scientific software and model engineer
Oriol Pomarol Moyà, PhD student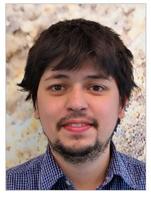 Sebastián Garzón Alvarado, PhD student
Youchen Shen (MSc), PhD Student
Alumni
Dr Mathieu Gravey, Computer and Data Scientist
Lucie Babel, PhD student, science and technology studies
Dr Jon Wang, Assistant Professor, machine learning, earth observation
Dock Staal (MSc), Researcher, mathematics
Lars Groenveld (MSc), Researcher, machine learning, earth observation
Dr Anna-Maria Ntarladima, PhD student in our group, currently Postdoc at University of Amsterdam
Dr Meng Lu, currently Junior Professor in Geoinformatics - Spatial Big Data at the University of Bayreuth, Germany.
Dr Yasmina Loozen, currently at L'Institut Scientifique de Service Public (ISSeP), Liege, Belgium. https://www.issep.be
Flore Wijnands, currently MSc student Freshwater and Marine Biology, University of Amsterdam, https://www.linkedin.com/in/flore-wijnands-927322180/
Thao Lam (MSc), currently PhD Candidate at Amsterdam UMC, https://research.vumc.nl/en/persons/thao-minh-lam
Dr Julia Arieira, currently at UFES - Instituto de Estudos Climáticos, UFES - IEC, Brasil, http://lattes.cnpq.br/3236324520037129.
Dr Wouter Marra, e-Learning, environmental modelling, currently at RIVM, the Netherlands
Ivan Soenario (MSc), geostatistician
Jeroen Bernhard (MSc), Hydrologist
Koko Alberti (MSc), https://kokoalberti.com, founder of Geofolio
Rein Baarsma (MSc)
Merijn de Bakker (MSc), Geoinformatics, currently at TNO
Dr Lisa Jean Watson, currently at the Department of Petroleum Engineering, University of Stavanger, Norway. http://www.ux.uis.no/~lisab/
Dr Judith Verstegen, currently at https://www.uu.nl/en/research/human-geography-and-planning
Dr Niko Wanders, currently at https://www.uu.nl/staff/NWanders/0
Dr Ekkamol Vannametee, currently at Chulalongkorn University, Thailand, http://www.arts.chula.ac.th/~geography/faculty/Ekkamol-work.html
Dr Feras Youssef
Dr Hans van der Kwast, currently at UNESCO-IHE, Delft, the Netherlands
Dr Paul Hiemstra, currently at Windesheim, https://nl.linkedin.com/in/paul-hiemstra-77030b20
Cees Wesseling (MSc), currently lead software engineer
Marloes van der Meer (MSc), https://www.linkedin.com/in/marlous-van-der-meer-721b4968/?originalSubdomain=nl
Dr Arko Lucieer, currently at the University of Tasmania, https://www.utas.edu.au/profiles/staff/live-profiles/arko-lucieer